---
Beelieve Blog
This recipe combines the sweet taste of Me & the Bees Lemonade with the light, refreshing taste of lavender. And it looks beautiful! It's a summer favorite.  Yield: 1 serving INGREDIENTS 12 oz (one bottle) Me & the Bees Classic Lemonade 1/2 oz Lemon juice Small scoop of ice Sparkling water Lemon wheels & dried lavender sprigs (for garnish) Lavender simple syrup* 1 cup sugar 1 cup water 2 tbsp dried lavender buds 1 tbsp butterfly pea flowers PREPARATION In a shaker, combine 3 oz lemonade, 1 oz lavender simple syrup, .5 oz lemon juice and ice, then shake (for...
---
Go For Seconds: There are so many fun ways to reuse items around your house. Check out our DIY project on how to make your own refrigerator magnets out of your Me & the Bees Lemonade caps.  This project transforms a boring refrigerator, chalk board or locker into a work of art.   DIY Bottle Cap Magnets: Click HERE for easy instructions. Free Magnet Templates:  Yellow Bees Colorful Earth Day Letters Earth Day Letters Earth Day Letter Strips    
---
Writing my first book, Bee Fearless: Dream Like a Kid, was a huge milestone for me.  It allowed me to document my entrepreneurial journey and inspire other young entrepreneurs to dream big and reach for the stars. Bee Fearless was so incredibly special to me, I wanted to make sure it landed in the right hands.   Meet Ms. Stacey Barney. The Editor of my book BeeFearless and the Executive Editor at G.P. Putnam's Books for Young Readers. She is a true trailblazer and I wanted to share her unique story in honor of Women's History Month.  With editors having so much influence over which books get...
---
Spring is here, and wild, native, and honeybees are looking for flowers to pollinate. Have you ever heard of a seed bomb? Saving bees through seed bombs is fun and easy. A seed bomb is a rolled-up clay and soil ball filled with seeds that you simply toss out in your yard, garden, or even along roads and highways!  Click HERE to download a step by step guide for making your own seed bombs. 
---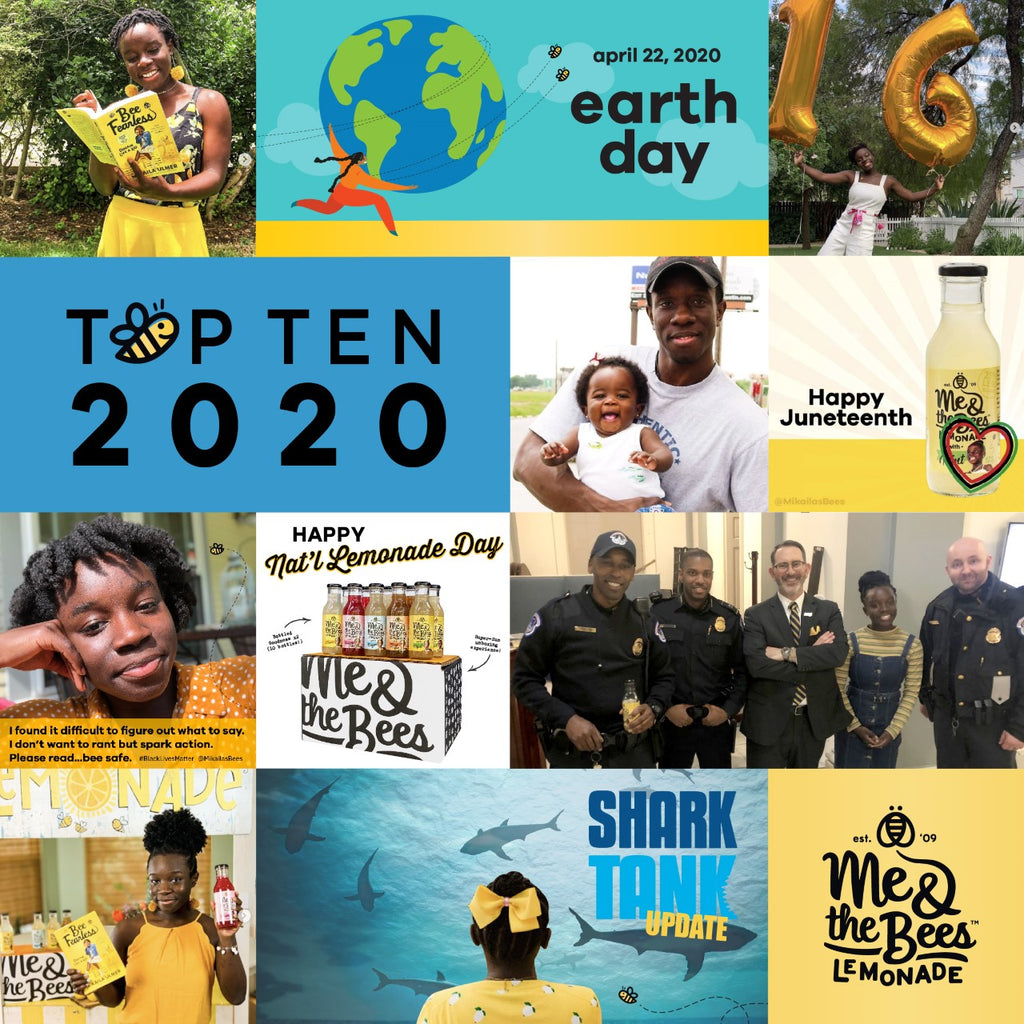 2020 was a year of great challenge for all of us. Both as a country and as a people. In the midst of all the chaos, there were some blessings.  
---
Being 16 years old has its perks, but unfortunately, casting my own ballot in this year's election is not one of them. I'm determined to make a difference for our democracy in other ways, and one of those ways is making sure everyone's voice can be heard. I am committed to driving friends and family to the polls and encouraging loved ones to vote. This year will be the second election year that Gen Z has been eligible to vote, and Gen Z is also the most ethnically and racially diverse generation! As the youngest voting generation, I'd like to...
---
Prickly Pear, cactus fruit, tuna (Spanish), figure de Barbary (French) – whatever name you call it - this delicious plant has much to offer and is ripe for the picking! Late summer through early winter, September through December, is the peak season for Prickly Pears in the Northern hemisphere. The Prickly Pear fruit, actually a berry, has been used to treat diabetic issues, gastrointestinal problems, sunburn, and cold symptoms. The leaves of the Texas Prickly Pear Cactus, known as Nopalitos are a staple in many dishes. The deep red fruit, used to make jam, jelly, sorbet, wine, and margaritas, is...
---
Planting flowers in your yard will help provide bees with forage, but don't forget about vegetables.  With the current concerns about Covid-19, school and work closures, and mandated social distancing, why not save yourself a trip to the grocery store by growing some of your own produce?  Planting a home garden provides many benefits to both you and the planet – and what a great way to create a sustainability lesson. Spring is a great time to get started! Good soil, sunshine, water, and a little bit of care is all you need to grow delicious food for the whole...
---
In February, I served as a panelist for the "Briefing on Entrepreneurship Education: Ignite the Entrepreneurial Spirit!" As an alum for the Lemonade Day program, I was honored to advocate for programs that encourage budding entrepreneurs. New York Congresswoman, Grace Meng introduced H.r. 5253, the 21st Century Entrepreneurship Act, which looks to expand entrepreneurship programs to equip young people with the tools to become successful entrepreneurs. Interested in learning more?  It was an honor traveling to Washington DC and speaking on behalf of all current and future youth entrepreneurs in the U.S. A. I truly believe that learning about business early...
---
Keep clean with easy-to-make hand-sanitizer! There's nothing better than a good old-fashioned hand scrubbing to prevent the spread of germs and viruses, but if soap and water aren't available, an alcohol-based hand sanitizer works wonders. You can also clean house with yummy-smelling, non-toxic products (non-toxic products are free of pesticides that do harm to our bees and taint our crops. Check out these easy-to-make recipes:   Hand-Made Hand-Sani The point of sanitizing your hands is to make them clean as a whistle. So when making your hand-sani at home, make sure your space and countertops are clean, wash your hands...